Poster Printing
Spread your message with our high-quality poster printing. All of our posters are printed with fade-resistant UV cured inks. All of our poster printing available with a selection of sizes and materials for indoor posters and outdoor posters. Select material on the order page to suit your purpose. PVC poster materials are ideal for outdoor posters and they come with waterproof ink.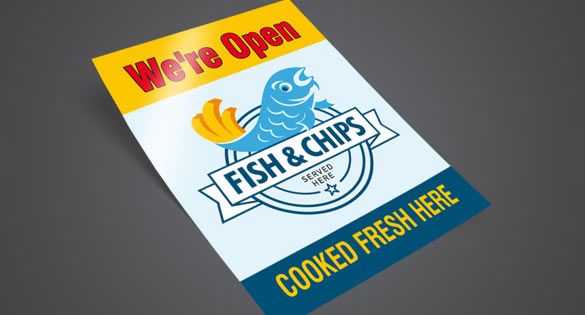 Show Filters
Best online Poster Printing for the cheapest price.
Display large format printed posters in bars, restaurants, pubs, events, and shop windows are a great way to capture the attention of everyone who passes by. Advertise your promotion, newly released product, or service simply and effectively by displaying a poster. Our printed posters are on 250gsm Silk paper that can be used indoors and PVC materials that can be used for outdoor purposes. Our outdoor posters are printed using waterproof and fade-resistant ink on PVC paper stock to give maximum lifetime and visibility for your message.
If you're looking for a more economical option in the long run, our A2 posters are also available on a 150gsm Silk. Long Run posters are available from 200 and upwards.
Upload your own design or let us design a perfect poster for you. Click here to view designing charges.