Flyer Printing and Leaflet Printing
Promote your business and reach more customers with our Flyer printing and Leaflet printing. At Rushprint, we provide professional and quality Flyer printing and Leaflets printing services for all types of businesses. Our flyers and folded leaflets are available in a wide variety of sizes from DL size to A3 size and printed double or single sided with a selection of stocks and paperweights. We stock a range of papers with different density levels, including 120gsm Uncoated, 130gsm, 150gsm, 250gsm and 350gsm in order to provide you with a variety of marketing options. Our folded leaflets are available in a range of sizes and fold types such as Half fold, C-fold (roll fold) and Z-fold.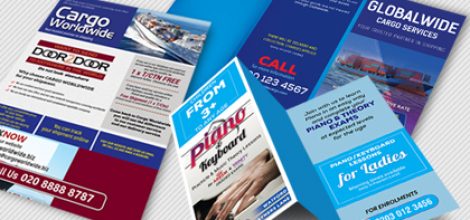 Shop by leaflet print types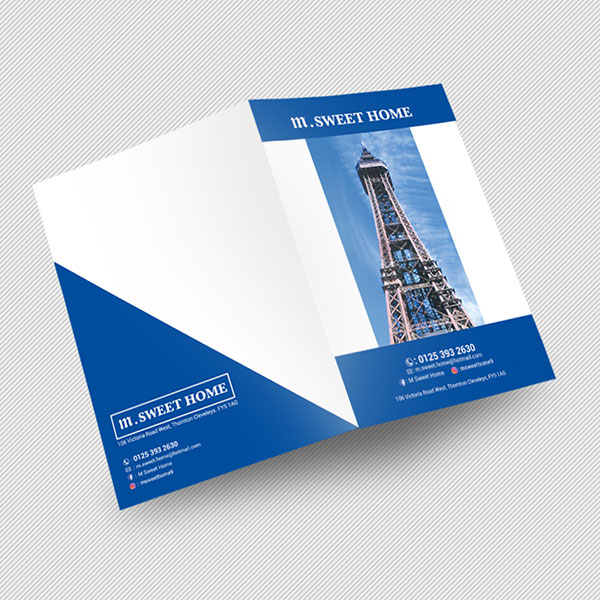 A3 half folded leaflet printing (A3 sheet folded in to half - A4 4pp)
From £53
Struggling with the artwork?
Our Graphic Designing team can help you to create your perfect artwork for a best price.
We understand that every business needs a solid marketing strategy,
and our lowest priced Flyers and Leaflets printing service in the UK is just right for you.
Our aim is to make quality printing services available to a large number of individuals and organisations to reach new businesses and fresh markets.
Why should you use Flyers and Leaflets?
Advertising can be a huge expenditure, so using professional leaflets are not only cheaper, but they are a priceless tool as well. Businesses and individuals can use them to promote their products and services without any restrictions on adding details. Simply put, you can have a big attention grabber and still display insights on what makes you stand out and why your readers should opt for your products or services.
In the modern privacy-conscious world, flyers are considered more trustworthy than online ads.
How Flyers can help your business?
Flyers let you advertise what you are willing to offer, what is your speciality and how your business can benefit the customers. We can help you produce them in huge quantities at affordable prices and then you can distribute them to the targeted audience. They are as valuable as emails, as having an attractive photo is better than the short subject line. While flyers and leaflets can help you achieve marketing success, these inexpensive leaflets have open doors to innumerable leads. With superior quality printing personalisation, you can easily receive higher conversion rates than other expensive marketing methods.
What types and sizes of Leaflets are available?
Every size of the leaflet has its own purpose. Sometimes, it is best to have a leaflet that easily fits in the reader's palm, other times you really need to spread out your message loudly. This comes down what and how you wish to display. For instance, small flyers are suitable for letting people take home your business or office information, while larger flyers are used to put on the display table in the local event. Being able to distribute leaflets or send them in the mailbox is what you should consider while selecting the right size.
A diversified range of templates
Discover numerous ways to make appealing and quality flyers with a variety of templates at Rushprint. Start from our ready-made templates that suit your business and easily personalise it according to your needs, to create an amazing flyer in no time. If you are unable to find a suitable template, then do not despair. We also provide you with an option to upload your image files and add text to make it all on your own. So, place your order today and you will receive your new advertising material sooner.